4 Player Solitaire! Nertz is a crazy ninja fast, real-time, multiplayer card game like Solitaire. Nertz is a combination of the card games Speed and Solitaire. Nertz is a Trump Card game.
The goal of the game is to play all of your Nertz cards before the other player do. Game play is similar to Solitaire but all players share their Foundation piles and need to play ninja fast to win.
Overview
Nerts online can be played with any amount of people; this version plays with 4 players. Each player uses their own deck of cards in a solitaire–style competition that requires speed and skill. The object of each hand is to try to be the first player to call out "Nerts" by getting rid of their thirteen-card Nertz pile. A game of Nertz is played to a score of 100. Pounce and Blitz Dutch rules are 99% the same as Nertz. Solitaire Showdown, Double Dutch,Peanuts, and Squinch player will pickup nerds fast.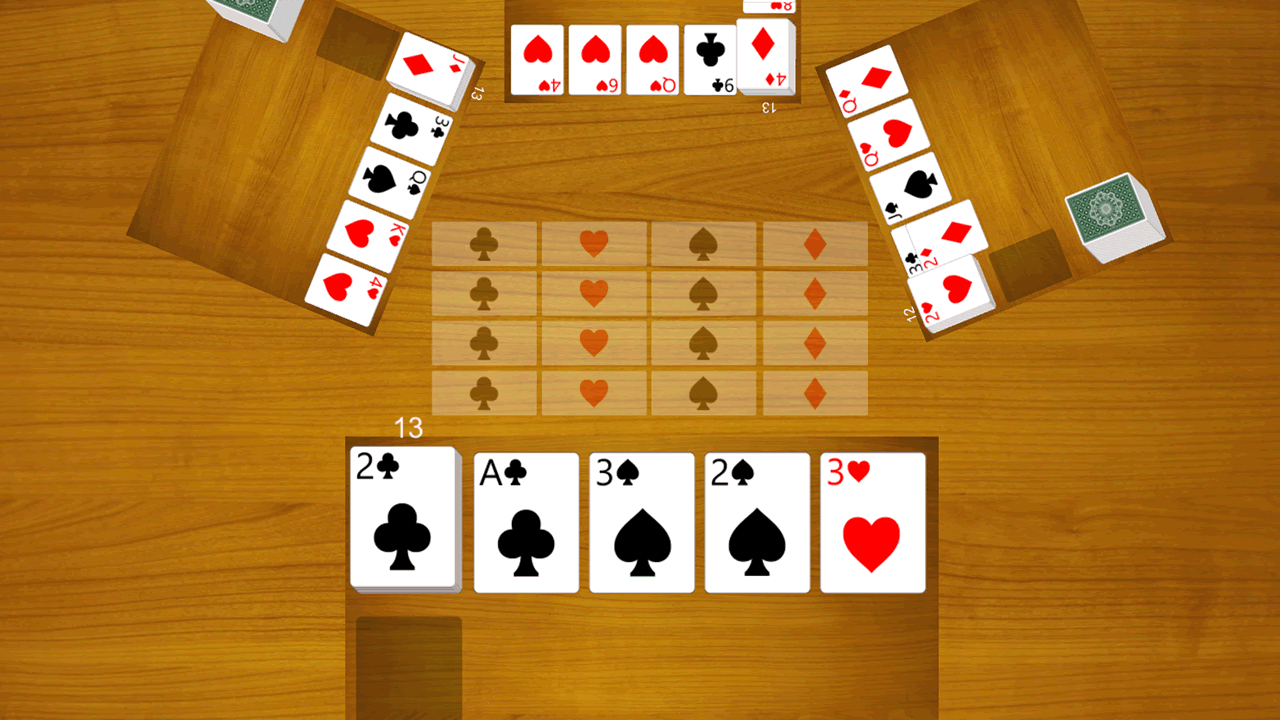 If you like Gin Rummy, Spades, Euchre, Pinochle,Cribbage, Speed, or Solitaire you will love Nertz.